Arthur John Maton
Arthur grew up living with his grandparents and alongside his uncles and aunt who lived at Gatton's Cottages, Cooling Street. His grandfather, Thomas, had spent most of his life as a farm labourer but, by the age of sixty-nine, was employed as one of the milkman in Cliffe.
The family had moved from the small village of Bemerton, once a separate village to the west of Salisbury, Wiltshire, is now virtually a suburb of that city.
By the time of the 1911 census Arthur's uncles and aunt had left home leaving just his grandparents and him residing at 3 Winifred Terrace, Cliffe.
Thomas was to die in the spring of 1915, aged 73, and Arthur's grandmother, Sarah, and was buried 26th February 1917.
Arthur, like many of the young men of the time, answered his country's call and joined up.
Arthur was to join the ranks of the Royal Navy and was to serve on the H.M.S Vanguard a St Vincent-class dreadnought battleship.
The H.M.S Vanguard was to see action in 1916 at the Battle of Jutland: one of the largest sea battles ever fought and managed to crippled light cruiser S.M.S. Wiesbaden and then continued to attack several German destroyer flotillas but with little success.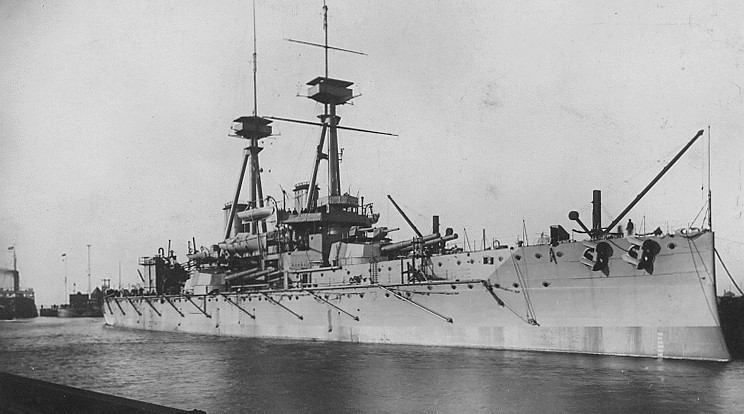 H.M.S. Vanguard
In the warm summer evening, just before midnight, on the 9th of July, 1917 Arthur would lose his life: not through enemy action and nor would he be alone.
On the afternoon of 9 July 1917, the ship's crew had been exercising, practising the routine for abandoning ship. She anchored in the northern part of Scapa Flow at about 18.30. There is no record of anyone detecting anything amiss. What happened next has gone down as 'the most catastrophic accidental explosion in the history of the UK, and one of the worst accidental losses of the Royal Navy.'

At 23:30 the entire ship was destroyed in an instant by an internal explosion. Neighbouring ships were showered with wreckage and human remains.
A total of 845 men were on board. Only three survived: Marine J Williams and Stoker 1st Class FW Cox. The site is now designated as a controlled site under the Protection of Military Remains Act.
Arthur's body was never recovered and his name is recorded on the Chatham Naval Memorial.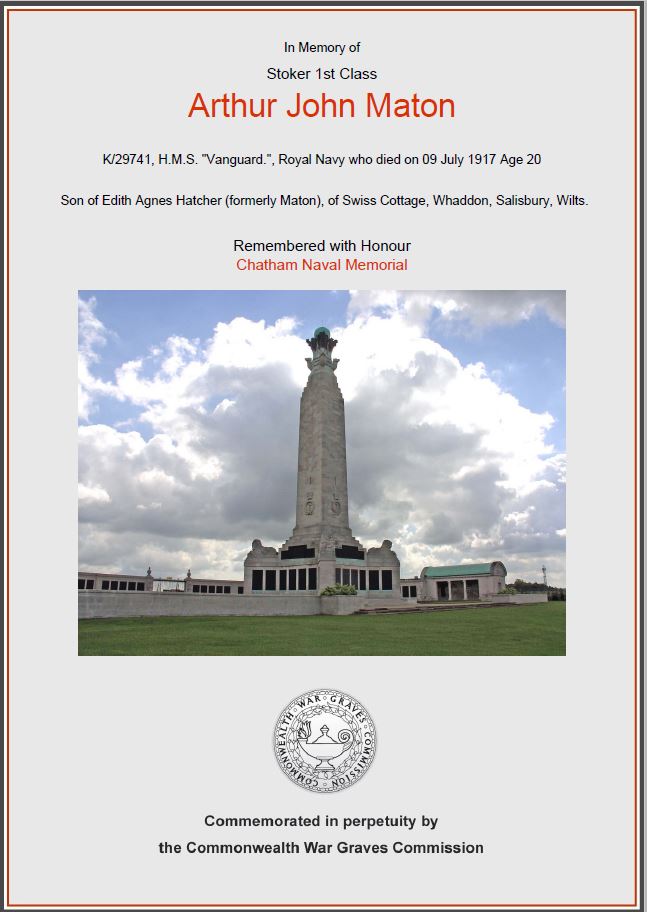 © April 2014, D. Green - Cliffe History