The Hundred of Hoo Railway
The Hundred of Hoo Railway had been opened by the South Eastern in 1882 to capitalise on the anticipated growth of Port Victoria on the Isle of Grain into a major continental port in competition with the rival London Chatham & Dover Railway's operations on the Isle of Sheppey.
The North Kent Extension Railway was granted authority to build a line from the South Eastern Railways track at Gravesend across the marshes to a pier on the west bank of the Medway opposite Sheerness in 1865.
On April 1st 1882, the first section from Hoo Junction to Sharnal Street was opened with the remaining section to Port Victoria opening on September 11th 1882 by which time a wooden pier and a hotel, the Port Victoria Hotel, had been provided.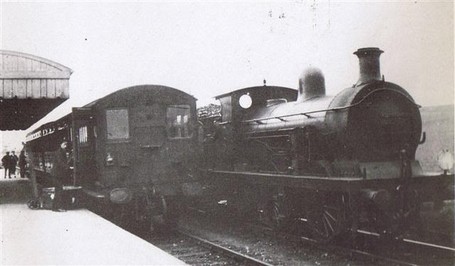 Sharnal Street Station
At first there were only two stations between Gravesend and Port Victoria at Cliffe and Shanal Street until 1906 when new halts were added to serve villages at High Halstow, Beluncle, Middle Stoke and Grain Crossing. Between Cliffe and Gravesend further halts were established at Milton Road, Denton and Milton Range.
By 1916 the pier at Port Victoria began to become unsafe and by 1931 no trains were allowed onto it and a temporary wooden platform was built at the landward end while a basic concrete platform was completed on safer ground.
The line was always thought to be a favourite with the Royal Family and certainly use was made of it by them as can be seen by the information sheet below.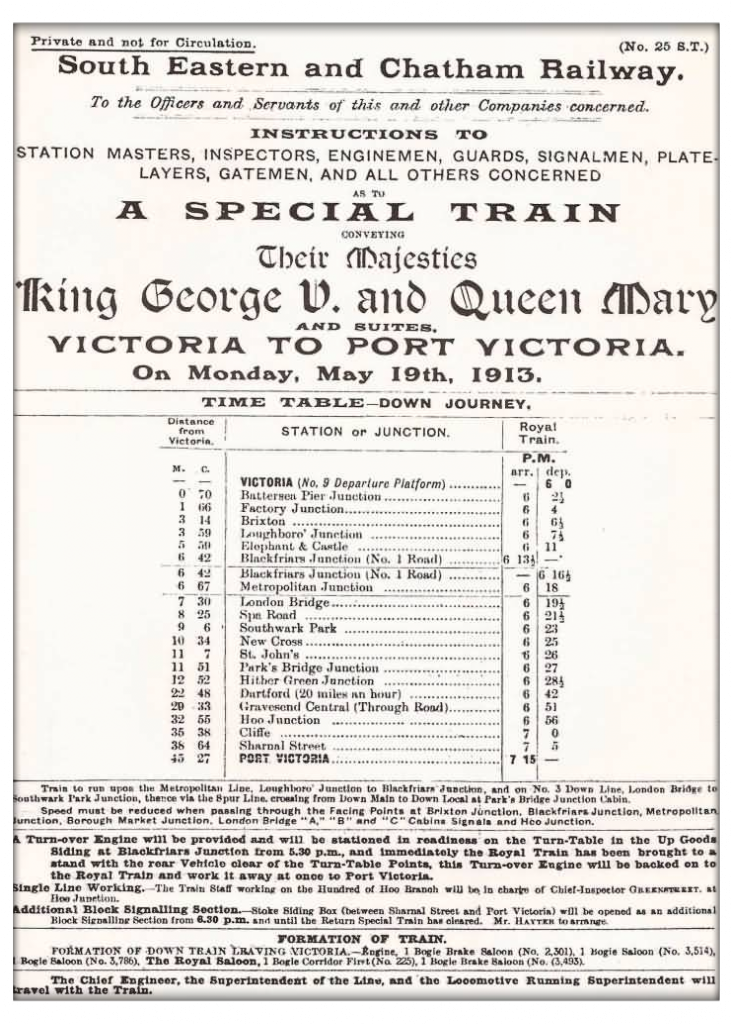 In 1932 The Southern Railway opened a single-track branch line from a new station at Stoke Junction to Allhallows on Sea believing that the new seaside resort would be popular. Six trains a day were provided, two of these to and from London. They even built a station hotel but to no avail as holidaymakers seemed to shun this new seaside resort.
However, Southern Railway, in 1935 still saw a future for the line and built a second platform at Cliffe and Sharnal Street together with doubling the branch line to Allhallows. The popularity of Allhallows was improving by the late 1930's and the Southern Railway considered doubling the whole line. The proposal was put on hold on the outbreak of war in 1939 and was eventually forsaken at the outbreak of World War II.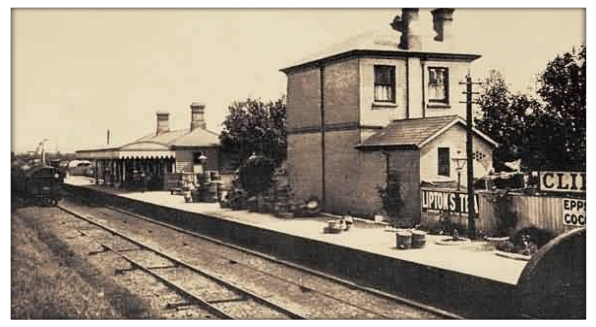 During the war the line was well used with the oil terminal being adapted as the base for PLUTO (Pipeline under the Ocean). For more information on PLUTO please refer to an article dispayed on 'Kent Past - The History of Kent' website
here.
Soon after the end of the war the Anglo-Iranian Oil Company built their largest refinery in Britain at Grain. Extensive rail facilities were provided and from 1951 Port and Grain Crossing Halt were closed while a new Grain Station was constructed east of Grain Crossing. The new station had a long single island platform and a large brick signal box and was intended primarily for the use of workmen at the oil terminal.
With the increase in of freight traffic it was suggested that line was to be electrified but, as the traffic continued to deteriorate the line went back to single track in 1957.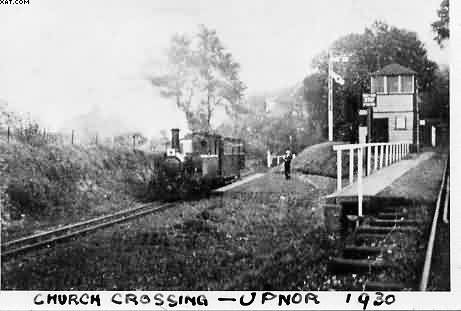 Upnor Crossing c. 1930
The situation remained the same until the end of 1961 when the passenger services from Hoo Junction on the Gravesend line to Grain and the branch to Allhallows were withdrawn: this was before the infamous "Beeching Report" of 1963 which saw the pruning of many branch and secondary lines.
The station buildings at both Cliffe and Sharnal Street were finally removed in 1966 apart from the signal box at Cliffe which, in 1973, was completely demolished.
The Hundred Of Hoo Railway Story Pt. 2.
Take a trip along the Hundred of Hoo line with this video.
| | | | |
| --- | --- | --- | --- |
| Stations | Date Opened | Date Closed to Passengers | Date Fully Closed |
| Milton Road Halt | July 1906 | 1st May 1915 | 1st May 1915 |
| Milton Range Halt | August 1906 | 17th July 1932 | 1956+ |
| Uralite Halt | July 1906 | 4th December 1961 | 4th December 1961 |
| Cliffe | 1st April 1882 | 4th December 1961 | 20th August 1962 |
| High Halstow | July 1906 | 4th December 1961 | 4th December 1961 |
| Sharnal Street | 1st April 1882 | 4th December 1961 | 20th August 1962 |
| Beuncle Halt | July 1906 | 4th December 1961 | 4th December 1961 |
| Middle Stoke Halt | July 1906 | 4th December 1961 | 4th December 1961 |
| Grain Crossing Halt | July 1906 | 4th December 1961 | 11th July 1951 |
| Port Victoria | 11th September 1882 | 11th July 1951 | 11th June 1951 |
| Allhallows on Sea | 16th May 1932 | 4th December 1961 | 4th December 1961 |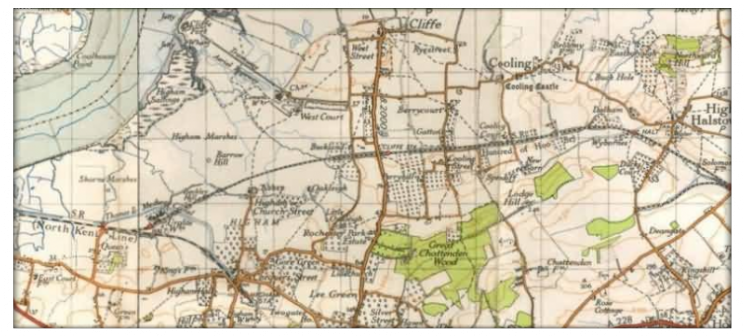 Route of the Hundred of Hoo Railway line from Gravesend to High Halstow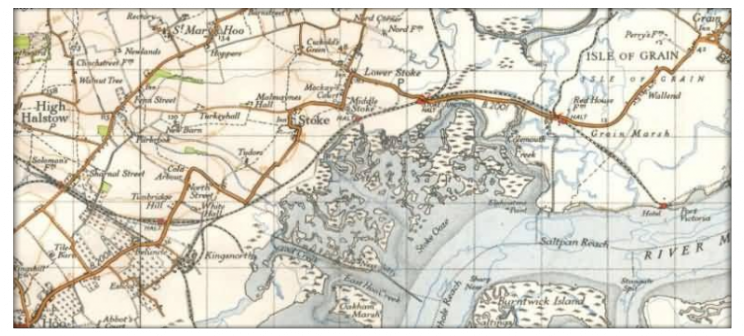 ...and continuing from High Halstow towards Port Victoria.