James Foord
1884 - 13th August 1915
Frederick and Elizabeth Foord had moved around Kent whist Frederick was working as a general labourer. They spent much of their time in the Aylesford area before finally settling at Wainscott. During this time they had five sons (Frederick, Charles, Thomas, John and James) and two daughters (Clara & Sarah).
The war of 1914 - 1918 would take the lives of two of their sons: John and James.
J
ames was born in Cliffe and John was born in Aylesford: both were to enlist in the Royal Navy.
James was to be stationed aboard HMS Pyramus. The
Pyramus, Pelorous Class, Third Class Protected Cruiser.
Built Palmer, Jarrow, laid down May 1896, completed 1900.
The Pelorous Class were reasonably armed for their size, but they were never expected to serve with the battle fleet even when new. They spent their careers on overseas stations primarily for colonial 'police' type work.
It was while operating in what is now Iran that James Foord took part in a landing group. They had originally left at 10:15 am but an hour later the landing was abandoned owing to the swell and the landing parties returned.
The following day, at 8:00 am, the shore party of 96 men, led by Captain Lt. Commander Dorman successfully landed under covering fire from HMS Pyramus's 4" guns.
The wounded were returned to ship by 1 pm
James Foord was killed in action and his body was returned to ship at 4 pm and he was buried at sea the following day at 6:20 am at Lat. 28-38N Long. 50-54E. Burial services for C of E bodies were read by the HMS Juno Chaplin, Swan Mason.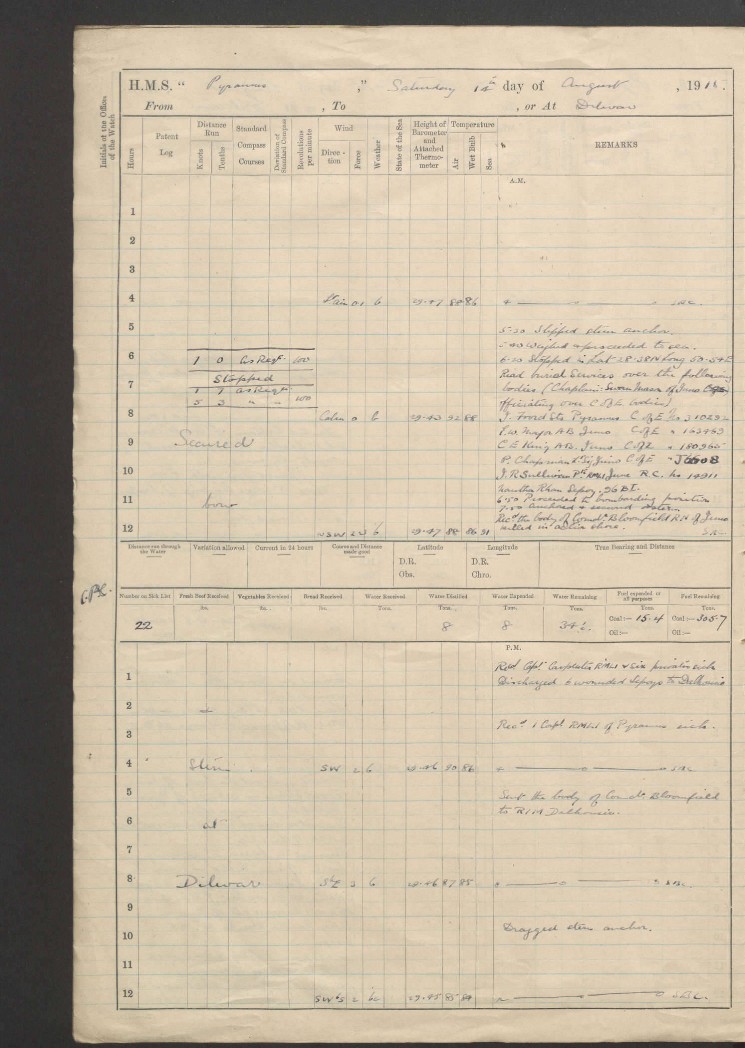 Log Book from HMS Pyramus