Reginald Alfred Barlow
21st November 1893 – 27th August 1918
Reginald was born 1893 in Cooling Common to Edwin, a cement worker, and Emily Ann Baker. Father died when Reginald was quite young and Emily was left to bring up Reginald, the youngest son, his sister Gertrude (1884-1961) and his two brothers Edward (1886-1946) and Robert (1892-1970) alone. All three boys were farm labourers. [Sources 1901 & 1911 Census]

Baptism entry for Reginald at St. Helen's Church, Cliffe
Reginald joined the Grenadier Guards and was killed in action 27th August 1918 at the age of 24 during the Second Battle of Bapaume.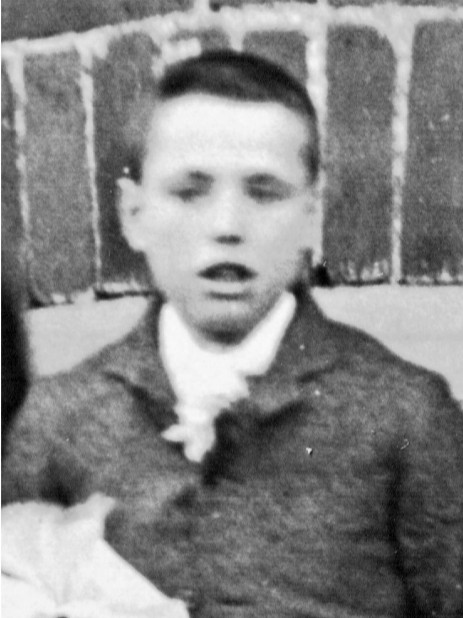 Reginald Barlow as a young lad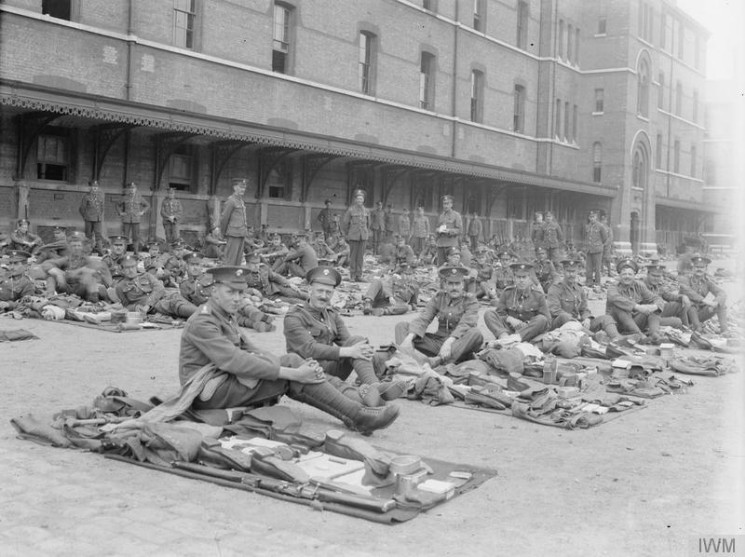 Grenadier Guards with kit laid out for inspection. 5th Battalion at Wellington Barracks. Imperial War Museum image Q67407
The Second Battle of Bapaume
was a battle of the
First World War
that took place at
Bapaume
in France, from 21 August 1918 to 3 September 1918. It was a continuation of the
Battle of Albert
and is also referred to as the second phase of that battle. The British and Dominion attack was part of what was later known as the
Allies'
Hundred Days Offensive
.
He is buried, with honour, at Mory Abbey Military Cemetery, Mory, France.
His effects were distributed to his mother and brothers.
Eva Tanton had a newspaper cutting about his death.




'Private Reginald Barlow of Grenadier Guards killed in action in France - August 27th 1918. Joined Household Battalion April 14th 1917 and stationed at Windsor. Left for France on August 23rd 1917 and eventually transferred to 2nd Battalion Grenadier Guards."

According to Commonwealth War Graves Commission he is buried in Mory Abbey Military Cemetery, Mory, France. Service No. 30486. Grave Ref. IV.C.28

UK, Army Registers of Soldiers' Effects, 1901-1929 for Reginald Alfred Barlow